Latest News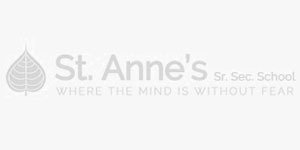 हिन्दी नाट्य प्रतियोगिता
हिन्दी दिवस के उपलक्ष्य में कक्षा दसवीं के विद्यार्थियों द्वारा भगवान विष्णु के दस अवतारों को नाट्याभिनय द्वारा प्र...
हिन्दी दिवस के उपलक्ष्य में दिनांक 16 सितम्बर 2019 को कक्षा ग्यारहवीं तथा बारहवीं के विद्यार्थियों द्वारा हिन्दी वाद-विवाद प्रतियोगिता का आयोजन किय...
Hindi Play Competition 2019-20 (Class IX)
On 12th September 2019, Hindi Play Competition was held. Class IX students too...
Latest School Blog's
LAST YEAR OF SCHOOL LIFE
No matter how much you think you hate school, you'll always miss it when you leave it......
Pythagoras once said," For as long as men massacre animals, they will kill each other. Indeed, he who sows the seed of murder and pain cannot...
Look into my eyes...Here hold my hand...and feel...Do not think...do not question... Just feel...Feel for once what I feel every day, every hour, e...