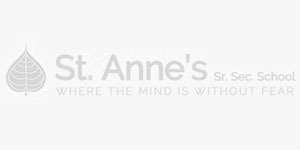 The Boons and Banes of E-education
By

Superadministrator

1 year ago

student
The Boons and Banes of E-education
2020 _ A year which has conferred some unpleasant surprises on all of us! Who could have thought that a 'half-dead 'organism's escape would lock the smartest species to ever inhabit the earth in their homes? Who could have thought that technology and education, a pair frowned upon by Indian parents would suddenly become a pair as inseparable as Tom and Jerry? Tech - Edu previously considered highly inefficient and distracting, has become the need of the hour. Add an internet connection to that list and there you have the Golden Trio.
This year has shocked us quite a lot with the thing escalating from 'just a piece of news' to a pandemic. Even time seems to have slowed down but humans certainly haven't. The invincible beings have yet again found a way to proceed on their way to their unquenchable thirst for knowledge, money and success, and this is pretty amazing, though 'the way' has its own downsides.
You spend one minute, even just holding any device and a third-degree about how much of a "Tech - addict" you are is sure on its way. Add to that the threat of taking away your devices and you get parents' recipe of instilling fear in their kids. While that was true merely a year ago, these times have completely put us in a previously unpredictable position. The very thing pushing us away from studying merely 12 months back has become indispensable today.
Tech and education are inseparable in this uncanny year. Right?!
Just like King Midas, students, especially teens, thought they struck gold with Tech-Edu; and yet again, just like him, the gold turns into a curse_ a thing they regret obtaining.
History has shown us_ excess of anything whether positive or negative equates to a negative outcome.
Tell a teen to stare at the screen after their 4-hour long online class and they'll probably rip their hair out in frustration. It was a thing that earlier surely sparked interest, but the sparks of interest are now caught in flames and have burnt down to ashes. Nothing gives me more joy nowadays than to read a physical copy of a textbook instead of an online PDF.
But as I have already mentioned, stopping is not an option in this world of unlimited possibilities, stopping would be sheer foolishness. Winners never stop and time doesn't freeze. Since March, to students' and teachers' great annoyance, in 'the new normal', we certainly are grateful to be blessed with technology that has fortunately saved us from losing over eight valuable months of education and work in these unprecedented times.
But as the saying goes_ distance makes the heart grow fonder. Like a child standing outside a candy store, nose pressed against the glass; we hunger for the things we previously took for granted. All we want now is being able to breathe without having to worry about getting a lethal virus into our bodies. Is it too much to ask for?
So, what are the other choices?
No education for as long as the virus pertains? Not even an option.
Going back to classrooms with appropriate measures and preventions? Still too risky.
Online education remains the only sensible option that does not put human life at risk.
E-Ed is stressful. And with each online session we attend, we crave the actual classrooms even more. Online education has certainly reduced our attention to a shorter time span and all it takes to be pulled into the clutches of devious distractions is a notification alert. But distractions and inability to focus are not the real villains. While we are grateful to be bestowed upon with enough luck, wealth and luxury, the same can't be said for everyone living in the country. 84 million people in India are below the poverty line, many with not even enough food to support their family, and gadgets in a situation like this become a wild-goose chase. Ironically education is a universal right.
Furthermore, mid-day meals, a scheme ensuring that children did not suffer starvation has become ineffectual due to this pandemic. The closing of schools for an indefinite period has caused a lot of difficulty to the under-fortunate who are striving hard to procure even two meals a day. All in all, the shutting down of schools has caused a much deeper and denser problem than just distractions and lesser ability to assimilate information. It has led several poverty-stricken children to starve.
While opening schools would remove this problem, it would certainly lead to an upsurge in the number of Covid-19 cases and push people further into a death trap.
Axiomatically, the only option is remote education which may not be ideal, but we are not in a position to choose; observing the current situation_ it is the only sensible option left to us.
Written by: Shreya Singh
Class 10
St. Anne's Sr. Sec. School
Saraswati Nagar, Jodhpur