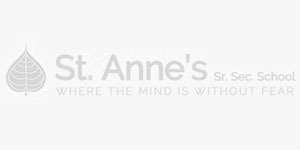 THE BOONS AND BANES OF E-EDUCATION 1
By

Superadministrator

1 year ago

student
THE BOONS AND BANES OF E-EDUCATION
The Herculean strength of the microscopic COVID-19 has manifested the truth in the proverbs that ask us not to undermine the strength of the small. And as new waves of Corona cases hit us and our big, collective economies and small individual lives, we stand stagnant, open-eyed and frozen not because of the cold but because of shock and fear.
However, the shock has been buffered by our dexterous brains and smart technology. With the neo normal and the online activities, our old lifestyles seem to be fading away. And in the midst of this remodeling, a major role has been played by E-education this year; developing and preparing our youth like each year but, this year through virtual praises and rebukes encased in screens.
If this same pandemic had hit us a decade ago, we would have been left with perhaps no choice but to declare a zero academic year. Just imagine! Students would have lost 275 days (and still counting…) of their otherwise significant time of life. But thank God and thanks to the ICT today, we only need to imagine it and not experience it.
E-education has made things a bit viable for us in this tough session. Teachers have found ways to enliven their classes engaging the interest and attention of students and students have been willing to attend classes sitting in their comfortable beds with not having to wake up too early.
Time, that perhaps sits a throne in today's busy lives, has reached out to more students. The flexibility of time has turned out to be a boon under our belts. Teachers can now set up classes at any time of the working hours to suit their and the students' comfort and convenience. Economic resources have also been saved and now all you need is an internet connection to land in a meeting or a lecture.
Now, a student can "pester" the teachers with queries on messaging platforms as and when required. Teachers can respond whenever they get time and can circulate updates and notices among so many students just with a click, easing the process while also preventing delays.
Another new-found advantage is__ those students who fail to attend a class owing to some unavoidable circumstance can procure recorded lectures, get screenshots or ask a friend to instantly send the study material.
E-learning has prevented students from biding their precious hours in waiting for the schools to reopen and from wasting time in undesirable leisure like playing video games, watching television and using social media. They are now saved from this pleasurable but ultimately harmful fate by online education.
We are humans, we don't count our chickens even after they hatch without counting and subtracting the diseased ones.
Writing about the losses, one of the main losses of online education, despite the boon of visualisation and online facilities of animated videos is the lack of enthusiasm in students. This passivity is because of absence of challenges and motivations of the traditional classroom.
There is little interaction in the online classes, especially with students who dread studies and teachers. Also, without the otherwise usual physical, cheering presence of their friends, students have become distant from human company, some have even slid into the trap of lassitude.
Then, there are the intricate knots of connectivity issues, fewer classes, minimal co-curricular activities, distraction while handling digital gadgets and maintenance of our precious eyes to be dealt with, not to mention the drop in the attendance ratio and problems of lack of students' cooperation, fraudulent activities in online public meetings and deception.
These are all sour setbacks to the practice of online education. But a setback that really rings the alarm bells is the inaccessibility of online education. Some students in our government schools and studying on scholarships in private schools cannot afford an internet connection. These students are facing mammoth loss in this time of crises. Their plight cannot be overlooked. The government and some private individuals have come forward to help these students which is commendable but let us hope that coronavirus leaves quickly because it is extremely difficult to reach out to all the underprivileged students.
Talking about getting rid of the coronavirus, I wonder when are we going to go back to schools again.
And the rub is__ the present situation demands the continuity of online education.
Stowing our dreams and goals within a slender gadget instead of a thick book does feel uncertain. But instead of abandoning our goals, we have stored them aside for another day. Instead of a lacking, we only have an absence. Let us rejoice in that.
It seems like for ages mankind held fast to education and knowledge, and today knowledge is returning the favour.
Written by _ Yashvi Dhaddha
Class 10
St. Anne's Sr. Sec. School, Jodhpur