Latest News
MOTHER'S DAY CARD MAKING COMPETITION (PRIMARY) 2022-23
A blend of exceptional creativity and imagin...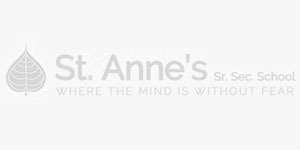 English Calligraphy Competition for classes VI to VIII 2022-23
An English Calligraphy competition was held for the students of standard V...
The Investiture Ceremony
A new academic year and a fresh restart to the conventional way of education...
St. Anne's School&...
Latest School Blog's
A Perspective on Kindness
Knock Knock.
Who's there?
Kindness.
Kindn...
The Conscientiousness Conundrum
5 months ago
A Splash of Colours
Blades of grass silver in the cold dawn,
And I shiver thinking of the fut...