Latest News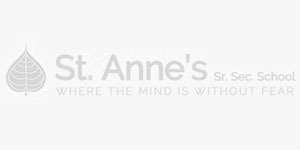 SCHOLARSHIPS, 2022-23
September is an all important month in the school calander for its hightened academic fervour in &...
The Mathematics Quiz for Class IX (2022-23 ) was conducted on Sep 16,2022. The Quiz Masters were Laxmi Narayan Sir , Shashi Kumar Sir and Hitesh Ne...
RESULTS OF MATHEMATICS QUIZ FOR MIDDLE SECTION ( 2022-2023)
CLASS VI
FIRST POSITION (...
Latest School Blog's
The conscientiousness conundrum
How can I be okay with knowing that the world is anything but constant?
How can I...
Money can undo any flaw, every imperfection you think you have I've been told and like an obedient and non questioning student of a strict teac...
THE EXISTENCE POLARISATION
I stare into the darkness and I see two worlds:
The first one makes your toes and fingers curl,
...